This post contains self-care strategies for the headache beside the crown that creates tired, achy eyes. If you'd like to read more about how people describe this pain and the activities that aggravate it, read this other post.
Activities To Avoid or Change:
If you would like to experience less of this pain pattern, avoid wearing hats too tightly across the back of your head. Joe Torre chooses to wear it above his occipitalis muscle instead of wearing it loosely.
If you are experiencing this pattern, avoid laying your head on the arm of the couch or some other firm surface until you massage this out. Even a pillow can bother this headache and force people to sleep on one side or the other instead of on their back.
Old Habits That Aggravate This
Especially, be aware of activities that would not normally bother you but do when this trigger point is active. A couple of the most common is pressure from the tip of the stem of glasses or laying on a firm arm of a couch.
For Temporary Relief:
Warmth, Heat, Massage
This usually responds well to warm heat and massage. Just spend a little extra time washing your hair and gently rubbing the tender spot behind your ear. This usually relaxes the trigger point and the spot quits being tender.
Be gentle
If you're not using warm heat, be extra gentle. Aggressive pressure will just aggravate it.
---

These self-care activities, like over-the-counter drugs, are not intended to replace appropriate medical attention. If you have concerns about these self-care activities, get help from a professional. Use these suggestions and strategies with discretion and at your own risk. See your doctor when your pain is severe, persistent, or not responding to these simple suggestions.
Stretches and Exercises for Longer-Lasting Relief:
Unless you're Jim Carrey, I doubt that you'll muster any effective stretches for this muscle. Stick with the warm heat and gentle massage.
---
I'd love your feedback on how this works for you and any suggestions you might have.
Email me at integrativeworks@gmail.com.
Yoga Corner
This pose lies right on the spot and would produce a headache. It might seem like you got that headache from twisting your neck into this pose or circulation problems, but it probably got bumped or pressed, and this pose is just aggravating it.
Block poses that hit this spot will be really aggravating; fortunately, most of them involve laying with your head straight up.
Other trigger point patterns
have similar areas of referral and impaired activities.
This post explores a similar trigger point pattern. It also creates a headache that focuses pain into the back of the eye. It comes with more neck tension and sharper eye pain.
Support Integrative Works to




stay independent




and produce great content

.
You can subscribe to our community on Patreon. You will get links to free content and access to exclusive content not seen on this site. In addition, we will be posting anatomy illustrations, treatment notes, and sections from our manuals not found on this site. Thank you so much for being so supportive.
---
Featured Post
The Integrative Model
This video is a brief overview of the Integrative Bodywork Model. It explores the difference between integrative and integrated approaches. Additionally, it walks through an example.
Please drop us a note at
integrativeworks@gmail.com.
Tony Preston has a practice in Atlanta, Georgia, where he sees clients. He has written materials and instructed classes since the mid-90s. This includes anatomy, trigger points, cranial, and neuromuscular.
Question? Comment? Typo?
integrativeworks@gmail.com
Follow us on Instagram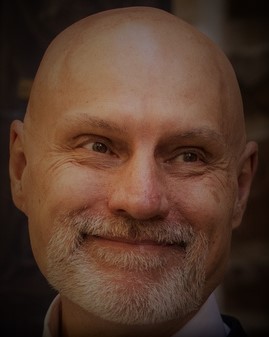 *This site is undergoing significant changes. We are reformatting and expanding the posts to make them easier to read. The result will also be more accessible and include more patterns with better self-care. Meanwhile, there may be formatting, content presentation, and readability inconsistencies. Until we get older posts updated, please excuse our mess.