Better Bodies Through Shared Expertise.
Integrative Works is a resource
to help you get relief from pain
and improve your quality of life.
Need gifts for someone in pain?
Here's what we recommend.
For individuals in pain, it helps them understand what they do to create or aggravate the condition. Additionally, there are safe, effective strategies for short-term and long-term relief. Additionally, posts discuss how to stay out of pain and create a body that is self-correcting. For massage and bodywork practitioners, it has useful insights into integrative treatment, anatomy for the bodyworker, and examples of traditional protocols.
Resources for People in Pain
Most people suffer from some form of muscle aches and pain. Yet, most pain is part of a known pattern and seldom unique or mysterious. This blog helps you to identify patterns created by myofascial trigger points. For over fifty years, solid research continues to show the consistency of pain patterns and impaired activities that each trigger point creates. The site has simpler, easier to read versions of those clinical research texts.
Follow the links in these posts to strategies for quick relief, how to get lasting relief, and more…
---
This section has guidelines for standard self-care activities like using an ice pack and how to stretch. Also, it contains common stretches and exercises. I have studied, written about, and practiced these self-care activities for more than 30 years. For this reason, these are the techniques that I use in my practice for safe, reliable results.
If you're looking for specific suggestions that are related to a particular problem, look up the pain pattern. In each post, you will find a link to self-care that is specific to that pattern. In addition, you will often see links to the greater condition or syndrome and it's self-care activities.
---
This section discusses conditions and syndromes like; TMJ Syndrome, Frozen Shoulder, Sensory Integration Dysfunction, and more. Generally speaking, these collections have a brief description of the condition and a gallery of posts that are related to that condition. A link to self-care is found in each post that describes a pain pattern. When appropriate, these collections have a separate self-care section for the entire condition.
---
These posts explore a few different kinds of people and events. They explore a few of the people who had the vision and persistence that shaped the fields of bodywork. Also, they explore events that have happened in the therapy room, These events have reshaped the direction of my work. In addition, there are stories outside of the therapy room with colleagues and friends.
Resources for Massage and Bodywork
This section lists anatomy, mostly musculoskeletal, for the bodyworker, by region. The illustrations focus on the attached bones and local joints. In addition, at the end of each post about a muscle, has a gallery of related posts. This gallery includes associated pain patterns, therapy notes, treatment protocols, etc.
These are traditional protocols used by the ASHA School of Massage in the 1990s and 2000s. The workbook was used to train thousands of therapists at one of the best NMT schools in the US. This information is presented for mindful review by trained therapists.
Integrative Neuromuscular combines traditional trigger point concepts with Integrative Bodywork. Therapy notes present a more effective sequence in the framework of a session. Concepts and principles present the underlying methodology. Some posts are only available to Patreon subscribers.
A collection of posts on cranial and TMJ. This includes craniosacral approaches and techniques. History, concepts, patterns, and techniques are some of the areas explored. Some posts, especially those oriented toward bodywork professionals, are only available to Patreon subscribers.
This ties neuromuscular and craniosacral into a cohesive approach. Posts about cases show how this cranial approach changes trigger point work. Learn how to release trigger points, change joint function, and correct posture through the governing structures of the craniosacral system. Some posts, especially those oriented toward bodywork professionals, are only available to Patreon subscribers.
---
---
Featured Post
The Integrative Model
This video is a brief overview of the Integrative Bodywork Model. It explores the difference between integrated and integrated approaches. Additionally., it walks through an example.
We want your feedback! We are in the process of creating a format for individual muscles.
Please drop us a note at
integrativeworks@gmail.com.
---
---
Tony Preston has a practice in Atlanta, Georgia, where he sees clients. He has written materials and instructed classes since the mid-90s. This includes anatomy, trigger points, cranial, and neuromuscular.
Question? Comment? Typo?
integrativeworks@gmail.com
Follow us on Instagram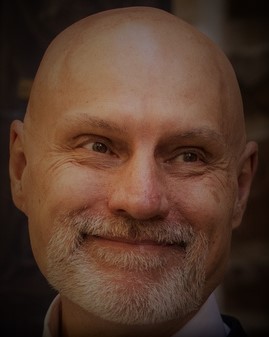 *This site is undergoing significant changes. We are reformatting and expanding the posts to make them easier to read. The result will also be more accessible and include more patterns with better self-care. Meanwhile, there may be formatting, content presentation, and readability inconsistencies. Until we get older posts updated, please excuse our mess.