Table of Contents
Here, you will find strategies for relief through self-care. If you'd like to read more about how people describe this pain, look at this other post. It also has links to anatomy and massage therapy notes.
Activities To Avoid or Change:
Avoid the activities that aggravate this, like jutting your chin forward to look at the computer screen. Additionally, bobbing your head up and down, like going back and forth between your monitor and written material on the desk, irritates this problem. And, craning your head up to paint the crown molding tightens these muscles too. If you watch videos of people painting crown molding, You'll see that most of them stand on a stool so that their head is almost level with the molding.
For Temporary Relief:
This problem often responds well to icing and stretching.
An Ice Pack.
It's simple and often works, especially when you have overstretched by tucking your chin to read. Place an ice pack at the base of your head so that it covers the area between your head and neck. Take time to read the guideline on using an ice pack if you need to. In short, don't put it directly on the skin, don't use it for more than 20 minutes, give it 20 minutes or so before using ice or heat again.
The pillow in the pic is nice if you are seated, but you can also just lay on a small ice pack. Try these that are already covered in cloth. I gave one to my daughter, who is away at the university and doing lots of computer work.
Pain Patch
A pain patch can offer lasting relief within minutes. Many of my patients keep some on hand. You can find them locally or here on Amazon. This little pack of 60 is one of the best deals I've seen and works well for this problem. Just place it at the base of your head, in the back.
Don't use a pain cream here. It usually irritates people's eyes.
Click here for guidelines on using an ice pack safely and effectively.
---

These self-care activities, like over-the-counter drugs, are not intended to replace appropriate medical attention. If you have concerns about these self-care activities, get help from a professional. Use these suggestions and strategies with discretion and at your own risk. See your doctor when your pain is severe, persistent, or not responding to these simple suggestions.
Stretches and Exercises for Longer-Lasting Relief:
Ice-and-Stretch offers more effective relief than just icing. Try these few stretches for temporary relief. If you're not familiar with it, you can read about it in this post before you try these stretches.
Ice along the base of your head. Just enough to shock it a little and then stretch it 4 times like this. Focus on tucking your chin so that you bend at the top of your neck, not the bottom of your neck. If you do this right, you should feel it pulling the skin into your upper back.
Next, ice along the base of your head on the right side. Ice from that bump in the middle, around to your ear. Now, look to the right and tilt your head forward and to the left, stretching the area you just iced. Do that four times.
Now, ice the other side. Ice along the left side of the base of your head. Ice from that bump in the middle, around to your left ear. Now, look to the left and tilt your head forward and to the right, stretching the area you just iced. Again, do that four times.
The Entire Routine for Supporting Muscles
The stretches listed above are the first three stretches in The Box. Doing the complete set of stretches will produce more complete results. It helps with Forward-Head Posture and relaxes other tension around your head and neck.
Address the Underlying Postural Problems
This muscle contributes to Forward-Head posture. Chronically, it becomes short and strong. Then, once the head has become imbalanced over the trunk, this muscle is supported to become shorter and stronger.
If you have Forward-Head Posture, review this collection, especially the self-care exercise Tuck, Tilt, Turn, and Lift.
Your neuromuscular therapist has better strategies to work in this area. It helps to balance the atlas and correct Forward Head posture. There are other things that your bodyworker will do to create better postural correction and longer-lasting relief.
---
I'd love your feedback on how this works for you and any suggestions you might have.
Email me at integrativeworks@gmail.com.
Yoga Corner
If you're a yoga practitioner, you should avoid headstands until you get these headaches under control. I've had many clients that have reactivated this headache with headstands.
Sometimes, you'll activate this by overstretching the top of the neck. If this is your case, avoid this stretch and focus on the postural changes above.
If you're bent on doing this pose, First, work into this stretch over a longer time. Next, do the opposing postures that take the head back and the chin down. For example, look at this post on Tuck, Tilt, Turn and Lift.
Support Integrative Works to




stay independent




and produce great content

.
You can subscribe to our community on Patreon. You will get links to free content and access to exclusive content not seen on this site. In addition, we will be posting anatomy illustrations, treatment notes, and sections from our manuals not found on this site. Thank you so much for being so supportive.
---
Available Framed, Unframed, or on Canvas
On Sale! 25% off through Cyber Monday
Tony Preston has a practice in Atlanta, Georgia, where he sees clients. He has written materials and instructed classes since the mid-90s. This includes anatomy, trigger points, cranial, and neuromuscular.
Question? Comment? Typo?
integrativeworks@gmail.com
Follow us on Instagram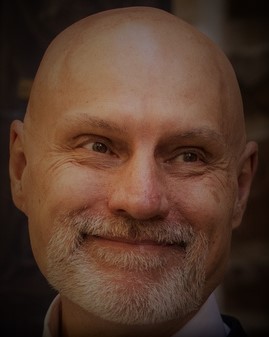 *This site is undergoing significant changes. We are reformatting and expanding the posts to make them easier to read. The result will also be more accessible and include more patterns with better self-care. Meanwhile, there may be formatting, content presentation, and readability inconsistencies. Until we get older posts updated, please excuse our mess.