Table of Contents
Here, you will find self-care activities that will help relieve the pain in the side of the hip and "nervy" pain in the groin, which is created by the obturator externus. If you'd like to read more about how people describe this pain and the activities that aggravate it, look at this other post.
Activities To Avoid or Change:
Don't hop. On a Bike.
Avoid activities that jar and stress your pelvis. These might include tennis, hopping boulders, roller skating, walking on ice, etc.
Also, activities like cycling press into the obturator internus muscle. Those can traumatize the muscle and activate trigger points. Bumpy rides and mountain biking would seem to be worse, but the cases that I've seen come from street cycling.
Sitting with Knees Together
These muscles spread your legs when you are seated. So, people with trigger points in this muscle tend to sit with their legs spread. Conversely, when they put their legs together it creates tension that eventually becomes painful in their hips.
These people also tend to stand with their toes pointed out.
For Temporary Relief:
Frog Stretch Release
This is the frog stretch. Click on the image to link to the page and it will tell you all about how to do this.
Or, just lay in this position for 90-180 seconds. This is what is called an "indirect release" through strain-counterstrain. It can offer real relief.
---

These self-care activities, like over-the-counter drugs, are not intended to replace appropriate medical attention. If you have concerns about these self-care activities, get help from a professional. Use these suggestions and strategies with discretion and at your own risk. See your doctor when your pain is severe, persistent, or not responding to these simple suggestions.
Stretches and Exercises for Longer-Lasting Relief:
More Aggressive Stretch
This is a very effective stretch. However, it requires a great deal of control and some leg strength. If you're not athletically inclined, try another one of the stretches suggested here. Also, I'd do this with a grab bar to control my balance. Activities like this can really stress and aggravate the glutes in the opposite hip.
Check out the video.
---
I'd love your feedback on how this works for you and any suggestions you might have.
Email me at integrativeworks@gmail.com.
Yoga Corner
Active Release
This yoga instructor uses PNF stretches to release the obturator externus. She gives great advice when you are too tight or need a more gentle but effective approach. This can be a tough problem to beat and trying this is worth the effort.
Support Integrative Works to




stay independent




and produce great content

.
You can subscribe to our community on Patreon. You will get links to free content and access to exclusive content not seen on this site. In addition, we will be posting anatomy illustrations, treatment notes, and sections from our manuals not found on this site. Thank you so much for being so supportive.
---
Available Framed, Unframed, or on Canvas
On Sale! 25% off through Cyber Monday
Tony Preston has a practice in Atlanta, Georgia, where he sees clients. He has written materials and instructed classes since the mid-90s. This includes anatomy, trigger points, cranial, and neuromuscular.
Question? Comment? Typo?
integrativeworks@gmail.com
Follow us on Instagram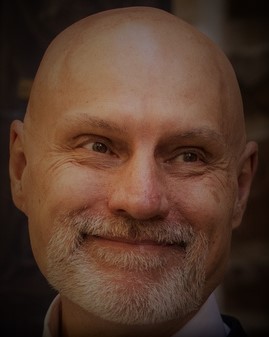 *This site is undergoing significant changes. We are reformatting and expanding the posts to make them easier to read. The result will also be more accessible and include more patterns with better self-care. Meanwhile, there may be formatting, content presentation, and readability inconsistencies. Until we get older posts updated, please excuse our mess.