Table of Contents
How People Describe This Pain Pattern
Pain on Sides of Hips
Patients trace their fingers up and down the side of their hip and complain of constant pain. In addition, they might have some nervy" pain on the inside of their thigh or the "bone that they sit on." The sensation at the "sits" bone tends to be more painful than "nervy." This is often after pregnancy.
Pregnancy vs. Cycling
When this is after pregnancy, from giving birth, it tends to be on both sides, but not always. When this is from cycling or other exercises, it tends to be only on one side.
Some have sought relief from hip pain through physical therapy. Some have been told to "wait it out," it's just part of recovering from pregnancy. You can get relief from it through self-care activities or bodywork.
At times, patients complain of changes in their urinary activity. They may get burning, itching, or even shooting pains around their bladder.
How You Activate and Intensify This Pain Pattern
Not just Hip Pain from Pregnancy or Cycling
This doesn't just happen after pregnancy or cycling. It also occurs in people that have pelvic trauma from a fall or accident. I've had some cyclists with this problem as well. They usually have had their prostate checked to see if that is the culprit.
Jerky pelvic movements, like hopping across boulders, walking on sand dunes, or amusement park rides can also aggravate this.
The Musculoskeletal Anatomy Behind Your Pain
This post on anatomy contains standard information about the origin, insertion, function, and innervation of muscles. Additionally, it includes information on functional considerations and anomalies.
Find Related Posts
Anatomy posts have a grid of all related posts. This includes posts on pain patterns, self-care, therapy notes, NMT protocols, cranial techniques, and cases.
Getting Relief on Your Own
Clinically Proven
Self-Care Strategies
Self-Care Posts have common sections to make them easy to follow and understand:
Activities to Avoid or Change
Strategies for Quick Relief
Stretches and Exercise for Longer-Lasting Relief
Yoga Corner
Therapy Notes for Massage and Bodywork
Better Bodywork
Through Shared Expertise
Therapy Notes provide details for cranial, spinal, and local joint work. These notes also link to a traditional neuromuscular protocol.
By treating integrative components first, direct work on the muscle becomes less intense while providing longer-lasting relief.
Support Integrative Works to




stay independent




and produce great content

.
You can subscribe to our community on Patreon. You will get links to free content and access to exclusive content not seen on this site. In addition, we will be posting anatomy illustrations, treatment notes, and sections from our manuals not found on this site. Thank you so much for being so supportive.
---
Available Framed, Unframed, or on Canvas
On Sale! 25% off through Cyber Monday
Tony Preston has a practice in Atlanta, Georgia, where he sees clients. He has written materials and instructed classes since the mid-90s. This includes anatomy, trigger points, cranial, and neuromuscular.
Question? Comment? Typo?
integrativeworks@gmail.com
Follow us on Instagram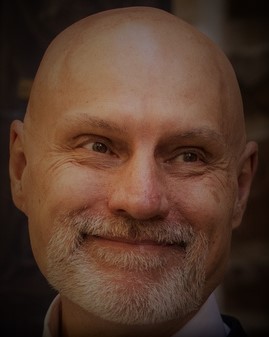 *This site is undergoing significant changes. We are reformatting and expanding the posts to make them easier to read. The result will also be more accessible and include more patterns with better self-care. Meanwhile, there may be formatting, content presentation, and readability inconsistencies. Until we get older posts updated, please excuse our mess.