Table of Contents
Here, you will find relief through self-care for mid-back pain that extends upward, forward and creates a stiff the lower back. If you'd like to read more about how it feels or what aggravates this condition, read this other post.
Activities To Avoid or Change:
Cycling
Cycling can easily aggravate the trigger point that creates this mid-back pain. This is especially true when you bend over the handlebars with your head low. Consider changing up your cycling routine by using a recumbent for a while.
OK. I've treated a lot of cyclists and know that many are hard-core and not going to stop. So, I'm not expecting you to give it up. But look at the exercises below.
Coughing
Look at this post if you got this pain from a coughing jag. Then, utilize the strategies to reduce coughing and relieve body pain while coughing. Also, you should see your physician to know why you are coughing. After all, Covid is out there.
Crunches
Can ab work on my core work hurt my back?
Are you determined to maintain that 6-pack? Overdeveloped abdominals can perpetuate this problem. They pull down on the ribs and keep tension on these spinal erectors. Several of my clients with this pain had this athletic posture with a closed abdomen. Make sure your lower back workouts balance with your abdominal workout.
For Temporary Relief:
Pain Patch
A vapo-coolant, like the medium-sized SalonPas patches, is very helpful when this pain pattern is nagging you. The patch will offer relief if you put it just about anywhere near the pain. However, it will be most effective in the spot indicated in the illustration. A patch in that area covers the trigger point and the joints that are perpetuating the pattern. A larger patch covering more of the spine, up to the bottom of the shoulder blade, works even better. You can find vapo-coolant patches on Amazon.
---

These self-care activities, like over-the-counter drugs, are not intended to replace appropriate medical attention. If you have concerns about these self-care activities, get help from a professional. Use these suggestions and strategies with discretion and at your own risk. See your doctor when your pain is severe, persistent, or not responding to these simple suggestions.
Stretches and Exercises for Longer-Lasting Relief:
Here are two different ways to approach longer-lasting relief.
For the Less Active person
Combine the supine twist with bridges.
– Do five sets of bridges with a set of twists in between.
– Do the supine twist on both sides, but adjust the lower foot position to be closer to your hips. This will target the structures closer to the pain. There are instructions about that in this post.
For the More Active Person
Start rebuilding your lower back with exercises like deadlifts, bridges, Supermans, hyperextensions, and lunges. My favorite is lunges. They are better at so much more than building legs and lower back muscles.
Rebuilding this muscle will bother the spot for the first week or two. Go ahead and get one of the yoga wheels from Amazon. They're inexpensive and easy for the athletic body to use. They do a lot to get rid of stiffness in the low back after a workout, long bike ride, or afternoon of rowing. Get the set of 3. You'll likely use the smallest one most, but they're all handy at different stages.
---
I'd love your feedback on how this works for you and any suggestions you might have.
Email me at integrativeworks@gmail.com.
Yoga Corner
Starting Easy
Bridges are an excellent standard, but some people need something less intense like the cobra pose, while others can open with more intense backbends like the Tiger pose. Again, look to your yoga instructor for guidance or posts like this on backbends for beginners.
Upping Your Game
Yoga wheels are a great way to loosen the fixations in the mid-back and release this trigger point. They aren't for everyone, especially if you have balance problems. I recommended this to my workout partner for this problem. It restored his lumbar curve and got rid of his low back pain. Get a set with three sizes. Also, avoid the ones that are too wide to roll between your shoulder blades. There is a broad selection of them on Amazon.
Support Integrative Works to




stay independent




and produce great content

.
You can subscribe to our community on Patreon. You will get links to free content and access to exclusive content not seen on this site. In addition, we will be posting anatomy illustrations, treatment notes, and sections from our manuals not found on this site. Thank you so much for being so supportive.
---
Available Framed, Unframed, or on Canvas
Tony Preston has a practice in Atlanta, Georgia, where he sees clients. He has written materials and instructed classes since the mid-90s. This includes anatomy, trigger points, cranial, and neuromuscular.
Question? Comment? Typo?
integrativeworks@gmail.com
Follow us on Instagram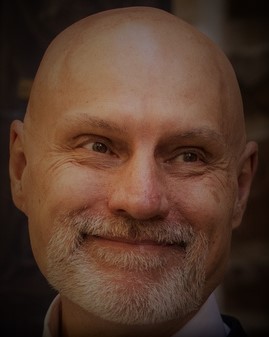 *This site is undergoing significant changes. We are reformatting and expanding the posts to make them easier to read. The result will also be more accessible and include more patterns with better self-care. Meanwhile, there may be formatting, content presentation, and readability inconsistencies. Until we get older posts updated, please excuse our mess.