Here, you'll find how to get relief on your own with stretching, exercises, icing, etc. Look at this other post to learn more about how people describe this condition or aggravate the problem.
Activities To Avoid or Change:
Avoid sleeping or reading or watching TV, etc., with your head on the arm of the couch. Also, avoid sleeping with a draft on your neck or with an awkward twist. If you're traveling, use a pillow like the one below.
For Temporary Relief:
Ice Pack
Try using an Ice Pack. This problem often responds well to icing and stretching. Icing will quell the irritation, and stretching will loosen the fixated joints.
It's simple and often works, especially when you have overstretched by tucking your chin to read. Place an ice pack at the base of your head so that it covers the area between your head and neck.
The pillow in the pic is nice but you can also just lay on a small ice pack. If you use an ice pack often, try these that are already covered in cloth.
Click here for guidelines on using an ice pack safely and effectively.
Travel Pillow
Use a travel pillow, like this one, which is available on Amazon.
I've bought several of them for my wife at airports. We traveled once without it, and she was, well, a bit grumpy and complained about her neck. I now make sure that we have it or just cheerfully get another one before we board. It's worth it. They're cheaper on Amazon.
Here's a quick and easy trick.
Pain Patch
You can place this on the back of your neck so that the top of the patch is across the boney bump on the base of your head. Right along the midline of your neck, at the top.
After a few minutes, you will feel the cooling sensation. Gently stretch the top of your neck side to side, turning and tilting it forward. The tension usually releases gently over a few minutes with surprising ease. And maybe a few clicks.
By the way, these patches are also great for travel. I carry them with me whenever I travel. You can get these patches at almost any drug store or grocery store, or on Amazon.
---

These self-care activities, like over-the-counter drugs, are not intended to replace appropriate medical attention. If you have concerns about these self-care activities, get help from a professional. Use these suggestions and strategies with discretion and at your own risk. See your doctor when your pain is severe, persistent, or not responding to these simple suggestions.
Stretches and Exercises for Longer-Lasting Relief:
Tenderness at the top of the neck is caused by local joint problems. The trigger points referral generates the headache. These stretches will help with longer-lasting relief.
This routine is great for more complete relief and can be done with things you probably have on hand.
Do The Box at the top of the neck. Twice.
Is Your Neck Extra Stiff and Painful?
Sometimes, turning your head is strongly limited by pain. This indicates that more than one of the muscles that creates a "stiff neck" is involved. Check out these posts on a stiff neck.
In this case, if the problem does not resolve with home care, consider professional help from your bodyworker. They will offer quicker relief, have longer-lasting results, and keep you focused on effective self-care.
Address the Underlying Postural Problems
This muscle contributes to Forward-Head posture. Chronically, it becomes short and strong. Then, once the head has become imbalanced over the trunk, this muscle is supported to become shorter and stronger.
If you have Forward-Head Posture, review this collection, especially the self-care exercise Tuck, Tilt, Turn, and Lift.
---
I'd love your feedback on how this works for you and any suggestions you might have.
Email me at integrativeworks@gmail.com.
Yoga Corner
Avoid Headstands
If you're a yoga practitioner, you should avoid headstands until you get these headaches under control. I've had several clients that have reactivated this headache with headstands.
Other trigger point patterns
have similar areas of referral and impaired activities.
Here is the associated post that discusses the pain patterns, impaired activities, and activities that generally cause this pattern. You may also want to look at other patterns for upper neck pain.
Your neuromuscular therapist has better strategies to work in this area. It helps to balance the atlas and correct Forward Head posture. There are other things that your bodyworker will do to create better postural correction and longer-lasting relief.
Support Integrative Works to




stay independent




and produce great content

.
You can subscribe to our community on Patreon. You will get links to free content and access to exclusive content not seen on this site. In addition, we will be posting anatomy illustrations, treatment notes, and sections from our manuals not found on this site. Thank you so much for being so supportive.
---
Featured Post
The Integrative Model
This video is a brief overview of the Integrative Bodywork Model. It explores the difference between integrative and integrated approaches. Additionally, it walks through an example.
Please drop us a note at
integrativeworks@gmail.com.
Tony Preston has a practice in Atlanta, Georgia, where he sees clients. He has written materials and instructed classes since the mid-90s. This includes anatomy, trigger points, cranial, and neuromuscular.
Question? Comment? Typo?
integrativeworks@gmail.com
Follow us on Instagram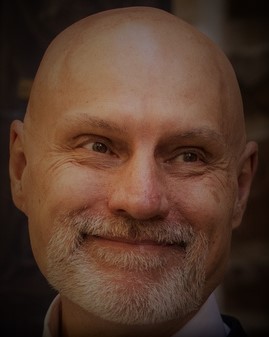 *This site is undergoing significant changes. We are reformatting and expanding the posts to make them easier to read. The result will also be more accessible and include more patterns with better self-care. Meanwhile, there may be formatting, content presentation, and readability inconsistencies. Until we get older posts updated, please excuse our mess.