Table of Contents
Here, you will find strategies for relief from that small spot of pain behind your shoulder. For more information about how people describe this pattern, look at this other post.
Activities To Avoid or Change:
This problem usually, but not always, occurs after you have resolved pain problems in the infraspinatus. Not caring for this may re-activate a pattern of pain along the shoulder blade or that pattern of pain deep in the shoulder. These self-care ideas are very similar to the self-care recommendations for that muscle.
Several things will bother this shoulder problem:
Sleeping on that shoulder with the arm forward will stretch this muscle and aggravate the trigger point. It may also re-activate trigger points in the infraspinatus that the typical shoulder pain during sleep.
Throwing, dogs on leashes, and other activities that jerk the arm forward and across the body will likely aggravate this.
Reaching behind yourself to tuck in a shirt or fasten a bra may also aggravate this.
For Temporary Relief:
A little vapocoolant cream like IcyHot along the border of your armpit helps. The cream can be irritating if you get it into the armpit so be mindful of that.
Also, a patch would be great, except that this area is very mobile, and the patches don't stay on well in areas that move a lot. I carry this tube of IcyHot Cream when I travel, which has saved me on several excursions. Additionally, I have used the IcyHot spray in my clinic.
---

These self-care activities, like over-the-counter drugs, are not intended to replace appropriate medical attention. If you have concerns about these self-care activities, get help from a professional. Use these suggestions and strategies with discretion and at your own risk. See your doctor when your pain is severe, persistent, or not responding to these simple suggestions.
Stretches and Exercises for Longer-Lasting Relief:
Stretches like this one are a classic for posterior shoulder muscles like teres minor. They are particularly effective and easier when done under a hot shower.
No Tennis Ball
For infraspinatus trigger points, I might recommend using a tennis ball on the back of the shoulder. But NOT for this. This muscle lives right on the border of the shoulder blade. Rolling the tennis ball here tends to push on the head of the humerus and aggravate the trigger point. Stay with the stretching.
---
I'd love your feedback on how this works for you and any suggestions you might have.
Email me at integrativeworks@gmail.com.
Yoga Corner
The key here is to open the armpit so that the arm moves away from the shoulder blade. Many poses reach up or over to do this. Often, the scapulohumeral muscles are locked tight and, instead, these poses open the extrinsic back muscles.
Focus on reaching over and targeting the bind alongside the shoulder blade.
Poses that take the arm behind the back stretch the posterior scapula muscles more agressively. When the trigger points are active, this creates sharp pain from the infraspinatus and the spot of pain from teres minor. If you can achieve this range of motion, this pose is a great stretch.
Support Integrative Works to




stay independent




and produce great content

.
You can subscribe to our community on Patreon. You will get links to free content and access to exclusive content not seen on this site. In addition, we will be posting anatomy illustrations, treatment notes, and sections from our manuals not found on this site. Thank you so much for being so supportive.
---
Available Framed, Unframed, or on Canvas
On Sale! 25% off through Cyber Monday
Tony Preston has a practice in Atlanta, Georgia, where he sees clients. He has written materials and instructed classes since the mid-90s. This includes anatomy, trigger points, cranial, and neuromuscular.
Question? Comment? Typo?
integrativeworks@gmail.com
Follow us on Instagram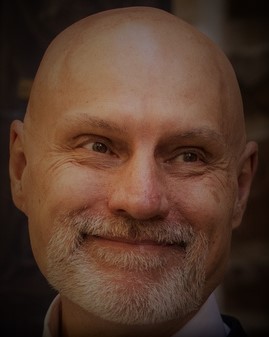 *This site is undergoing significant changes. We are reformatting and expanding the posts to make them easier to read. The result will also be more accessible and include more patterns with better self-care. Meanwhile, there may be formatting, content presentation, and readability inconsistencies. Until we get older posts updated, please excuse our mess.