Table of Contents
How People Describe This Pain Pattern
Sleeping on Your Side
People complain of pain that disturbs their sleep when lying on the painful shoulder. Surprisingly, it creates pain as it is stretched when sleeping on the opposite shoulder too. It is a deeper pain than the illustration suggests. They have spent most of their time sleeping on that shoulder with that hand in front of them. It usually develops gradually over months and becomes difficult to ignore.
Often, the afflicted have tried many sleeping positions and would just like to get back to sleeping on their side, which is most restful.
Related Indications
Other symptoms are common but not always present. The grip is weak on that hand, and they have learned to be careful with things like a coffee cup. They may have pain in the back of the neck but usually don't complain about it first. They may also have pain when reaching high overhead.
How You Activate and Intensify This Pain Pattern
Reaching Back
Tucking in a shirt or reaching to the back seat is painful and aggravates the trigger point. It can be sharp when you extend your arm out to put something on the nightstand.
Sudden Falls and Jerks
This pain pattern may come on quickly when shoulder trauma occurs. Common incidents include when the shoulder gets twisted against the front of the body in a fall. The shoulder may also get overstretched by a dog that jerks the shoulder forward on a leash.
If the trigger point is already mildly aggravated and the shoulder joint is binding, it can be intensified by reaching back suddenly or forcing the arm back. This can also happen when catching yourself in a fall or quickly reaching back to a child in the car.
Sleeping on the Painful Shoulder
The trigger point is activated at night because sleeping on that shoulder has chronically pushed the humerus in the shoulder socket, and the muscle has tightened to stabilize the shoulder. It's just a trigger point doing its job.
---
Testing to Assess the Trigger Point
These tests will produce pain and restricted motion when the trigger points in the infraspinatus are active.
The first test involves placing the forearm across the low back. It usually produces pain in the shoulder. Pain worsens as you reach up the middle of the back. Notably, this may also indicate trigger points in the coracobrachialis with a different pain pattern.
In the second test, reach around the back of your head like the pic. When the trigger points are active, it is restricted and painful. Also, you cannot contact the edge of your mouth without pain and stiffness.
The Musculoskeletal Anatomy Behind Your Pain
Musculoskeletal Anatomy
This post on anatomy contains standard information about the origin, insertion, function, and innervation of muscles. Additionally, it includes information on functional considerations and anomalies.
Find Related Posts
Anatomy posts have a grid of all related posts. This includes posts on pain patterns, self-care, therapy notes, NMT protocols, cranial techniques, and cases.
Getting Relief on Your Own
Clinically Proven
Self-Care Strategies
Self-Care Posts have common sections to make them easy to follow and understand:
Activities to Avoid or Change
Strategies for Quick Relief
Stretches and Exercise for Longer-Lasting Relief
Yoga Corner
Therapy Notes for Massage and Bodywork
Better Bodywork
Through Shared Expertise
Therapy Notes provide details for cranial, spinal, and local joint work. These notes also link to a traditional neuromuscular protocol.
By treating integrative components first, direct work on the muscle becomes less intense while providing longer-lasting relief.
Support Integrative Works to




stay independent




and produce great content

.
You can subscribe to our community on Patreon. You will get links to free content and access to exclusive content not seen on this site. In addition, we will be posting anatomy illustrations, treatment notes, and sections from our manuals not found on this site. Thank you so much for being so supportive.
---
Featured Post
The Integrative Model
This video is a brief overview of the Integrative Bodywork Model. It explores the difference between integrative and integrated approaches. Additionally, it walks through an example.
Please drop us a note at
integrativeworks@gmail.com.
Tony Preston has a practice in Atlanta, Georgia, where he sees clients. He has written materials and instructed classes since the mid-90s. This includes anatomy, trigger points, cranial, and neuromuscular.
Question? Comment? Typo?
integrativeworks@gmail.com
Follow us on Instagram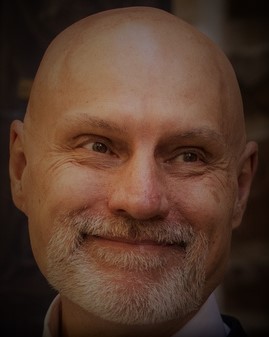 *This site is undergoing significant changes. We are reformatting and expanding the posts to make them easier to read. The result will also be more accessible and include more patterns with better self-care. Meanwhile, there may be formatting, content presentation, and readability inconsistencies. Until we get older posts updated, please excuse our mess.