How People Describe This Pain Pattern
Focused on the Heel
People complain of diffuse pain in the bottom of the heel. Often, they talk about pain when stepping onto the heel, running, or resting. Typically, they are protective when moving the ankle. They may have been told that they have heel spurs.
These patients don't usually complain about pain along the back of the heel and Achilles unless they have a shoe that presses into it or they have pressed into the area with their fingers. They are more likely to refer to the pain up the Achilles as tightness.
Unusually Active or Still
When I press them for more details, they are more likely to have pain when they are very active (running) or still for long periods (sleeping) or when they've started being more active (walking). Examination usually reveals that the inside of the lower calf is much stiffer than the other leg. Runners and cyclists have more constant movement than, say, basketball players. So, they complain more about chronic tightness than pain.
How You Activate and Intensify This Pain Pattern
Ill-fitted Shoes
Ill-fitting shoes often create this problem in combination with unexpected vigor. A recent client had a problem with this after trying to dash across a busy street in high heels with ankle straps wrapped around her instep and up her lower leg.
Uneven Terrain
This is a common story where an ill-fitted shoe or unusual terrain is part of the onset of the problem. The tarsal bones become displaced, and the muscles around them tighten to protect compromised joints.
Sports, Misstep
Sometimes, these trigger points are activated by flexing the ankle too forcefully or repeatedly. However, there is often an ill-fitted shoe involved.
Clinically Proven
Self-Care Strategies
Self-Care Posts have common sections to make them easy to follow and understand:
Activities to Avoid or Change
Strategies for Quick Relief
Stretches and Exercise for Longer-Lasting Relief
Yoga Corner
Support Integrative Works to




stay independent




and produce great content

.
You can subscribe to our community on Patreon. You will get links to free content and access to exclusive content not seen on this site. In addition, we will be posting anatomy illustrations, treatment notes, and sections from our manuals not found on this site. Thank you so much for being so supportive.
---
Featured Post
The Integrative Model
This video is a brief overview of the Integrative Bodywork Model. It explores the difference between integrative and integrated approaches. Additionally, it walks through an example.
Please drop us a note at
integrativeworks@gmail.com.
Tony Preston has a practice in Atlanta, Georgia, where he sees clients. He has written materials and instructed classes since the mid-90s. This includes anatomy, trigger points, cranial, and neuromuscular.
Question? Comment? Typo?
integrativeworks@gmail.com
Follow us on Instagram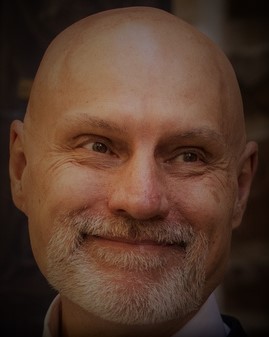 *This site is undergoing significant changes. We are reformatting and expanding the posts to make them easier to read. The result will also be more accessible and include more patterns with better self-care. Meanwhile, there may be formatting, content presentation, and readability inconsistencies. Until we get older posts updated, please excuse our mess.