Table of Contents
Here, you will find strategies for relief from pain in the heel or the middle of the calf caused by trigger points in the soleus. Look at this other post for more information about how people describe this pain.
Swelling in your Low Leg? See Your Doctor First
Swelling in your low leg can come from a number of vascular issues. Especially if you are older, overweight, diabetic, or have a history of vascular concerns, swelling could be more serious. I've referred many of these cases to their medical doctor.
Activities To Avoid or Change:
Unstable Footing, Bouncing
Trail running, beach walking, hiking, and other activities with unstable footing will aggravate the soleus trigger points. The twisting motion aggravates most pain patterns of the low leg. In this case, the heel's sudden dropping causes the muscle to tighten to stabilize the stride.
Many people try to pad the foot with a heel lift. In this case, elevating the heel offers a bit of relief. However, it is seldom more than a short-term reduction in intensity.
Replace your Worn Shoes
Worn-out shoes create a multitude of foot and lo-leg problems. In this case, they shift and jam ankle bones, perpetuating this problem. The cost of new shoes are usually less than regular treatment.
Sleep
If you have cramps at night, choose a sleeping position that doesn't point your toes. Some patients will sleep on their side to avoid straightening their ankles and pointing their toes.
Calf Shape & Achilles Pain
I've known several women who wore elevated athletic shoes while exercising to avoid pain. Flats and bare-footing stretched the calf, creating pain. Typically, they had small ankles and globular calves.
However, it is worth noting that some people have thicker, longer Achilles tendons and shorter soleus muscles. This creates that globular calf. This study shows that inflammation in the Achilles tendon is more prevalent in people with this anatomical difference. Anyway, stretch those calves.
For Temporary Relief:
Heel Pain
Use a vapocoolant patch like IcyHot or Salonpas when you're on your feet. Put it right where that green asterisk is in the picture. It is right where the muscle slims down into a tendon. It will be tender if you squeeze it.
You can wear one at night to stop the heel pain but will still need to sleep on your side or in a position that doesn't point the toe until you can get this stretched out.
These are available at most drug stores and grocery stores as well as here on Amazon.
Mid-Calf Pain
Again, use a vapocoolant patch like IcyHot or Salonpas when you're on your feet. In this case, place it broadly across the top of your calf. It should cover the top of your pain pattern.
Again, wear it at night if the pain is waking you. Additionally, avoid pointing your toe while sleeping.
Pain patches are available at most drug stores and grocery stores and here on Amazon.
---

These self-care activities, like over-the-counter drugs, are not intended to replace appropriate medical attention. If you have concerns about these self-care activities, get help from a professional. Use these suggestions and strategies with discretion and at your own risk. See your doctor when your pain is severe, persistent, or not responding to these simple suggestions.
Stretches and Exercises for Longer-Lasting Relief:
Stretching Deep Calf Muscles
This post has easy steps to getting a good stretch on those deep calf muscles. This stretch has a few extra steps to address those muscles more completely. Ice-and-Stretch makes it even more effective.
Easy Stretch, Better Low Back
This is an easier stretch for the soleus. It is important to bend the knee. This focuses the stretch on the soleus instead of the gastrocnemius.
Use these stretching guidelines, which can produce great relief in the heel and the low back. I did this stretch while alternating legs for 30 minutes while watching my favorite sitcom. I was gentle but persistent with 20 reps per leg, then switching.
I was amazed at the difference in my low back. It really reduced the stiffness and pain there. If you have tight hamstrings and a stiff low back, try this.
Shoes and Stability
Often, foot, ankle, and low-leg problems continue because your shoes are improperly tied. This solution is called "runner's loop" or "heel lock." It uses those extra eyelets in athletic footwear to stabilize your foot in the shoe.
Check out this video. I've used this technique for years, and it really works. The foot feels more solidly secured in the shoe with less pressure on the instep.
Alas, if your shoes are worn, replace them. Many hip, knee, ankle, and foot problems continue to be aggravated by shoes that are loose or have worn soles.
---
I'd love your feedback on how this works for you and any suggestions you might have.
Email me at integrativeworks@gmail.com.
Yoga Corner
Poses to Open the Calf
Poses like this flex the ankle and stretch the low leg. However, flexing the ankle while bending the knee will focus on the deeper calf muscles, including the soleus.
At first, this will cause your pain to flare up a little. When the poses are entered slowly, it will feel like "that good stretch feeling." Too much of it will aggravate it, and you'll need the pain patch.
Support Integrative Works to




stay independent




and produce great content

.
You can subscribe to our community on Patreon. You will get links to free content and access to exclusive content not seen on this site. In addition, we will be posting anatomy illustrations, treatment notes, and sections from our manuals not found on this site. Thank you so much for being so supportive.
---
Featured Post
The Integrative Model
This video is a brief overview of the Integrative Bodywork Model. It explores the difference between integrative and integrated approaches. Additionally, it walks through an example.
Please drop us a note at
integrativeworks@gmail.com.
Tony Preston has a practice in Atlanta, Georgia, where he sees clients. He has written materials and instructed classes since the mid-90s. This includes anatomy, trigger points, cranial, and neuromuscular.
Question? Comment? Typo?
integrativeworks@gmail.com
Follow us on Instagram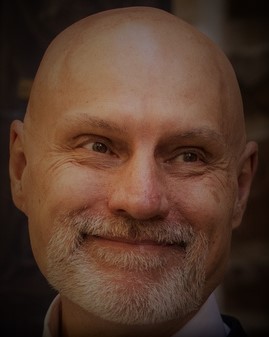 *This site is undergoing significant changes. We are reformatting and expanding the posts to make them easier to read. The result will also be more accessible and include more patterns with better self-care. Meanwhile, there may be formatting, content presentation, and readability inconsistencies. Until we get older posts updated, please excuse our mess.