Table of Contents
How People Describe This Pain Pattern
People complain of hip pain when they stand on one foot. Some people describe it as feeling like the SI joint is unhinged. Others will complain that getting out of the car or standing up from a chair is difficult. So instead, they tend to turn and stand on both legs. This approach is more manageable than stepping out of the car using only one leg while holding the door for support.
Standing on One Foot
These people have trouble standing on one foot for long periods. Additionally, they have pain in activities that support one leg. For example, they may go up or down the stairs using only the other leg. At other times, a sudden shift onto one foot can produce wincing pain when taking a missed step off a curb.
This problem almost always comes with sharp low back pain and makes the person feel fragile. This sensation comes from another set of trigger points in the multifidi in the low back that are a part of the same problem. Look at this post for help with that.
How You Activate and Intensify This Pain Pattern
Sudden, Unstable Movements
This trigger point escalates by sudden movements where the hip has to be stabilized from side to side. These include sports activities like jumping, skiing, or skateboarding.
Once this is activated, activities with steady side-to-side movements, like cycling, aggravate this. Also, walks on the slant of the beach or in the shifting sand of the dunes can really exacerbate this trigger point.
Cycling
One client came to me with this pain about ten days after going back to a routine of leisurely cycling regularly. Cycling often aggravates trigger points in the lateral glutes.
Research shows that specific foot structures are more prone to this problem. For example, the Morton Foot is where the base of the second toe is longer than the base of the first toe. This structure creates a rocking motion in the foot. Consequently, the hip muscle work to stabilize your stride. I also find that working on the feet helps with this hip problem.
The Musculoskeletal Anatomy Behind Your Pain
Musculoskeletal Anatomy
This post on anatomy contains standard information about the origin, insertion, function, and innervation of muscles. Additionally, it includes information on functional considerations and anomalies.
Find Related Posts
Anatomy posts have a grid of all related posts. This includes posts on pain patterns, self-care, therapy notes, NMT protocols, cranial techniques, and cases.
Getting Relief on Your Own
Clinically Proven
Self-Care Strategies
Self-Care Posts have common sections to make them easy to follow and understand:
Activities to Avoid or Change
Strategies for Quick Relief
Stretches and Exercise for Longer-Lasting Relief
Yoga Corner
Therapy Notes for Massage and Bodywork
Better Bodywork
Through Shared Expertise
Therapy Notes provide details for cranial, spinal, and local joint work. These notes also link to a traditional neuromuscular protocol.
By treating integrative components first, direct work on the muscle becomes less intense while providing longer-lasting relief.
Support Integrative Works to




stay independent




and produce great content

.
You can subscribe to our community on Patreon. You will get links to free content and access to exclusive content not seen on this site. In addition, we will be posting anatomy illustrations, treatment notes, and sections from our manuals not found on this site. Thank you so much for being so supportive.
---
Available Framed, Unframed, or on Canvas
On Sale! 25% off through Cyber Monday
Tony Preston has a practice in Atlanta, Georgia, where he sees clients. He has written materials and instructed classes since the mid-90s. This includes anatomy, trigger points, cranial, and neuromuscular.
Question? Comment? Typo?
integrativeworks@gmail.com
Follow us on Instagram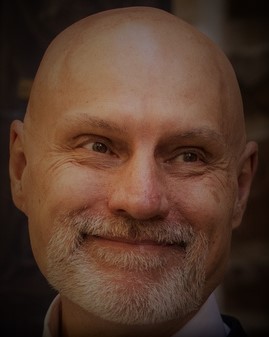 *This site is undergoing significant changes. We are reformatting and expanding the posts to make them easier to read. The result will also be more accessible and include more patterns with better self-care. Meanwhile, there may be formatting, content presentation, and readability inconsistencies. Until we get older posts updated, please excuse our mess.