Client's Description
People complain of pain in the front of the shoulder when reaching to the side while their arm is at shoulder level. It is easy to adapt movement to avoid this unless there is a specific activity like holding the passenger seat while driving.
This problem can be aggravated by carrying a backpack. The straps create pressure on the trigger point eliciting the pain pattern while carrying the pack. This also aggravates the muscle so that it may become chronic. The shoulder may also ache from the pressure of a seat belt.
This muscle can become chronically short when the middle trapezius creates high and tight shoulders and the humerus hangs closer to the collar bone.
This produces "that good stretch feeling" in the front of the shoulder during the Warrior-2 pose. If it is chronic, it will restrict the arm from lifting to shoulder height, when unwatched. If it is happening regularly, the stretch lengthens the clavicular pec but the muscle will still have weakness during contraction. In this case, the shoulder joints need work.
The trigger point is activated by strenuously reaching forward as when putting things on a shelf, reaching over something to paint or reaching out to grab a falling object. One client complained of this after spending some time trying to reach over a deep dresser to hang pictures.
This post has strategies for getting relief on your own. Explore how to change your activities, stretch and other strategies that relieve the pain associated with this trigger point.
Support Integrative Works to




stay independent




and produce great content

.
You can subscribe to our community on Patreon. You will get links to free content and access to exclusive content not seen on this site. In addition, we will be posting anatomy illustrations, treatment notes, and sections from our manuals not found on this site. Thank you so much for being so supportive.
---
Available Framed, Unframed, or on Canvas
On Sale! 25% off through Cyber Monday
Tony Preston has a practice in Atlanta, Georgia, where he sees clients. He has written materials and instructed classes since the mid-90s. This includes anatomy, trigger points, cranial, and neuromuscular.
Question? Comment? Typo?
integrativeworks@gmail.com
Follow us on Instagram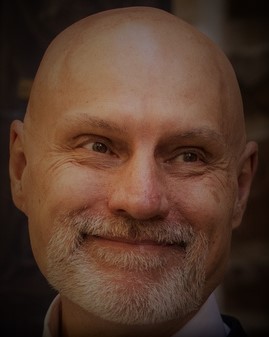 *This site is undergoing significant changes. We are reformatting and expanding the posts to make them easier to read. The result will also be more accessible and include more patterns with better self-care. Meanwhile, there may be formatting, content presentation, and readability inconsistencies. Until we get older posts updated, please excuse our mess.