This is a problem in the clavicular division of the pectoralis major muscle, which is in the chest, just beside the shoulder that hurts.
Change your activities:
First, try to correct the perpetuating activity of wearing a backpack. Often, that is not possible as it is a part of the activities of daily living. Also, avoid activities that might aggravate this like quickly reaching to the back seat of the car or down to the drawer of the nightstand.
For temporary relief:
Mid-sized IcyHot patches work well in the short term. Topical creams tend to produce a bothersome scent that will make your eyes water. This rubs a little under clothing and the IcyHot Patches stay on a little better than Salonpas.
It will be more effective if you put it along the middle of the muscle as shown in this illustration. Place it a little more on your upper chest than on the shoulder where it hurts.
They're available on Amazon.
For longer-lasting results:
These doorway stretches are easy, convenient and effective.
Even though the shoulder hurts when raising the arm, Start with and focus on the stretch with the elbow below the shoulder. It does a better job of opening up this muscle. Progress to the upper positions after this is more mobile.
Pay a little more attention to that back shoulder in the warrior pose. IT is usually the one that lags behind because it feels like the same amount of stretch when it isn't quite level. This gal does a great job of getting it level and behind her body.
Chest openers like Camel Pose pull the elbow away from the collar bone in a way that stretches the clavicular pec over the ribs.
Sometimes. this is stubborn and needs bodywork, especially around the joints of the shoulder and in the lower neck. Don't hesitate to see your bodyworker for better results.
Support Integrative Works to




stay independent




and produce great content

.
You can subscribe to our community on Patreon. You will get links to free content and access to exclusive content not seen on this site. In addition, we will be posting anatomy illustrations, treatment notes, and sections from our manuals not found on this site. Thank you so much for being so supportive.
---
Featured Post
The Integrative Model
This video is a brief overview of the Integrative Bodywork Model. It explores the difference between integrative and integrated approaches. Additionally, it walks through an example.
Please drop us a note at
integrativeworks@gmail.com.
Tony Preston has a practice in Atlanta, Georgia, where he sees clients. He has written materials and instructed classes since the mid-90s. This includes anatomy, trigger points, cranial, and neuromuscular.
Question? Comment? Typo?
integrativeworks@gmail.com
Follow us on Instagram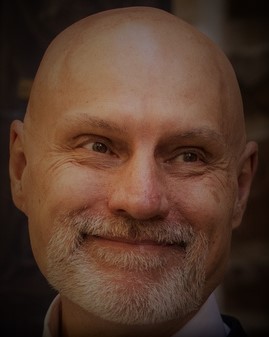 *This site is undergoing significant changes. We are reformatting and expanding the posts to make them easier to read. The result will also be more accessible and include more patterns with better self-care. Meanwhile, there may be formatting, content presentation, and readability inconsistencies. Until we get older posts updated, please excuse our mess.