Table of Contents
Here, you will find strategies for relief through self-care for that sharp pain between your shoulder blades. If you'd like to read more about how people describe this pain pattern or the things you do to create it, look at this other post. Self-care for this type of sharp, upper back pain can be quick and easy relief for many people. If it is recurring or doesn't seem to let go completely, see your bodyworker.
Activities To Avoid or Change:
Once you have this condition, it tends to be challenging to avoid involuntary movements that grab and aggravate it. You will find that you guard against sudden movement and deep breaths.
This is aggravated by sudden movements like sneezing, losing your balance, or looking over your shoulder to change lanes. So, you will find that you guard against sudden movement and deep breaths. It is also aggravated by odd sleeping positions and is usually the least painful when you sleep on your back.
For sure, avoid precarious balancing positions like painting a soffit or reaching back to change a high light bulb. Slightly irritating repetitions, like twisting to move stacks of paper or tending to a child in the back seat, also make this worse. These repeated irritations tend to inflame the joints and exacerbate this condition making it harder to resolve.
For Temporary Relief:
Topical Patches
You can put an Icyhot patch right on the painful area. It will offer some relief almost immediately. However, over the next hour or so, it will probably click and release. On the other hand, it may just reduce this to a dull tension instead of sharp pain.
Quick Release
I use this technique whenever I need quick relief from this pain.
Lay across the hard edge of a sturdy table so that the tender spot lays close or directly on the table's edge. If this is a hard table and it is painful, you may want to use a towel to pad the edge.
In this picture, I'm doing this on the edge of my treatment table here, but I have used a sturdy coffee table, kitchen counter, or exercise bench at home. Find a spot that is stable and easy to get on and off.
Breathe out and let your hips drop. Relax into the tender spot lying on the edge of the table.
Keeping your hips dropped and your breath exhaled, slowly lift your head with your hands to stretch the section of your back that lays on the table. Don't jerk or bounce. Be gentle. It may take a little adjusting of your position, but it usually moves.
This usually releases with a gentle click.
---
---

These self-care activities, like over-the-counter drugs, are not intended to replace appropriate medical attention. If you have concerns about these self-care activities, get help from a professional. Use these suggestions and strategies with discretion and at your own risk. See your doctor when your pain is severe, persistent, or not responding to these simple suggestions.
Stretches and Exercises for Longer-Lasting Relief:
Gentle, Steady Movement for Relief
The breathing exercise in this post is usually great for this problem. I will sometimes use it as the fastest and least painful way of releasing this in session. Walking through this with clients helps them see that this process works best when not rushed.
If you are in a spot and don't have the magazines, do this on a rolled towel. In some cases, where the client is unusually thin or sensitive on the back of their ribs, it is better to do this exercise face down with a towel along the sternum. Again, like facing up, breathing in and out deeply, to the point of tension, and for about 10 minutes.
---
I'd love your feedback on how this works for you and any suggestions you might have.
Email me at integrativeworks@gmail.com.
Yoga Corner
Great Tool
This pack of yoga wheels helps to mobilize and reshape your spine. I use a three-pack like this regularly to loosen my back and recommend them to clients that like self-care activities at home.
They can be particularly satisfying to use on this type of upper back problem.
The secret here is to get the right tension on the vertebrae and then breathe into that spot to get it to click free. This yogi has done a great job with these two twists of the upper back.
Support Integrative Works to




stay independent




and produce great content

.
You can subscribe to our community on Patreon. You will get links to free content and access to exclusive content not seen on this site. In addition, we will be posting anatomy illustrations, treatment notes, and sections from our manuals not found on this site. Thank you so much for being so supportive.
---
Available Framed, Unframed, or on Canvas
On Sale! 25% off through Cyber Monday
Tony Preston has a practice in Atlanta, Georgia, where he sees clients. He has written materials and instructed classes since the mid-90s. This includes anatomy, trigger points, cranial, and neuromuscular.
Question? Comment? Typo?
integrativeworks@gmail.com
Follow us on Instagram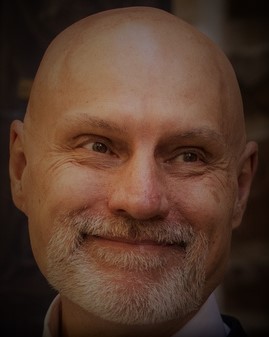 *This site is undergoing significant changes. We are reformatting and expanding the posts to make them easier to read. The result will also be more accessible and include more patterns with better self-care. Meanwhile, there may be formatting, content presentation, and readability inconsistencies. Until we get older posts updated, please excuse our mess.