Table of Contents
How People Describe This Pain Pattern
People have pain in their calf or groin with a stiff hip. Pain is usually the greater concern. And, one of the two complaints usually dominates:
Specific Pain
People complain of a specific spot on the upper, outside of their calf. It has some intensity and may even burn.
Less often, they have pain in their groin that may extend into their genitalia or down the thigh. It usually bites at them when they twist their trunk or legs. They are less likely to complain about this to their bodyworker, as they think it may be a hernia. Furthermore, they aren't interested in having treatment there.
Groin pain that feels like a hernia
should be checked by your doctor
before seeking relief through bodywork.
Vague Stiff Hip
With either of these, they often have a stiff hip. It is usually less defined than the picture suggests. Also, these patients are more focused on the other pain, which tends to be more intense. I typically have to ask how their low back is doing for them to mention the stiff hip.
Groin pain often prompts a visit to the MD, where this is often viewed as a hernia, although the doctor often sees this as not severe enough to repair. One client's family had a long history of inguinal hernias and was disappointed when the doctor did not offer him relief.
How You Activate and Intensify This Pain Pattern
Uncomfortable Seating
Sitting in this position for an extended period aggravates this stiff hip, pain in the groin and calf. This posture usually happens when they are away from their typical digs, such as at a conference or sitting on a worn-out coffee shop couch. Sit up straight, Chandler!
Sudden Shift or Twist
However, a sudden twist may also cause it. The latter usually involves a car accident, a fall, or a sports injury resulting in a direct blow to the hip.
This pattern is easy to elicit once you aggravate it. It usually happens from a quick, albeit subtle, twist of the trunk or hip. Walking on uneven ground is particularly aggravating. One client had trouble rehabilitating because he often tended to chickens and walked through the woods on his farm.
Clinically Proven
Self-Care Strategies
This post has strategies for getting relief on your own. Explore how to change your activities, stretch, and other strategies that relieve the pain associated with this trigger point.
Better Bodywork
Through Shared Expertise
This post has techniques, tips, treatment routines, and anatomy illustrations to improve the bodyworker's approach.
Support Integrative Works to




stay independent




and produce great content

.
You can subscribe to our community on Patreon. You will get links to free content and access to exclusive content not seen on this site. In addition, we will be posting anatomy illustrations, treatment notes, and sections from our manuals not found on this site. Thank you so much for being so supportive.
---
Available Framed, Unframed, or on Canvas
On Sale! 25% off through Cyber Monday
Tony Preston has a practice in Atlanta, Georgia, where he sees clients. He has written materials and instructed classes since the mid-90s. This includes anatomy, trigger points, cranial, and neuromuscular.
Question? Comment? Typo?
integrativeworks@gmail.com
Follow us on Instagram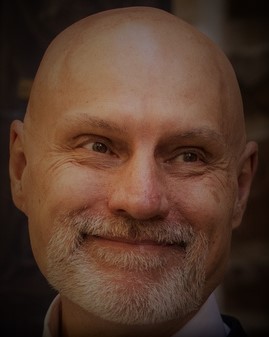 *This site is undergoing significant changes. We are reformatting and expanding the posts to make them easier to read. The result will also be more accessible and include more patterns with better self-care. Meanwhile, there may be formatting, content presentation, and readability inconsistencies. Until we get older posts updated, please excuse our mess.