Lives Well Lived
"Tech Family" has been in my practice for decades. I started working on Tech Girl back in the 90s. She and Tech Sister were just kids. I've worked on them over the past 25 years, including Tech Dad, Mom, Grandma, Grandpa, and Uncle. They are great humans. I've watched them growing up, and they've watched me grow as a practitioner. Tech Girl has seen me the most and is a real friend. Tech Sister grew up and was the photographer at my wedding.
The Steady Mom
Tech Mom is a sensible, steady gal and very health conscious. She does her research and follows through with practical actions. We have discussed many things over the years regarding therapies, diet, exercise, and more. Often, she asks me about some new thing that she is exploring. I have introduced her to Active Isolated Stretching, and she has consistently implemented it with her pilates and cross-fit workouts.
I've done bodywork on her for years. Typically, when she's having trouble, she describes her condition clearly. Usually, I am quick to offer her something that helps. I'm good at the "Name that Trigger Point" and enjoy playing. When appropriate, I suggest that she makes time for some bodywork.
Our Mystery Begins
Last week she shot me a text about some pain she was having in her shoulder. She described it, and I couldn't nail down the problem. I made a few safe suggestions. She came into the office with Tech Girl on Thursday. Tech Mom still had the problem, and I couldn't come up with a hack that helped. I was not winning the game this time. So, we made an appointment for the next day. I was both looking forward to this mystery and a little worried that it may be more serious.
She came in explaining the pain and activities, and I was still at a loss. She didn't do anything strenuous or odd. She had worked out. Some of the patterns sounded like scalenes. Some of the patterns sounded like serratus anterior. Some of the patterns sounded like subclavius. Some of the patterns sounded like intrinsic spine muscles. She kept explaining, and I said, " just need to test and work for a few minutes."
First Release
So I did. I tested. It wasn't anything typical. But, I did find a problem in subclavius. So, I started with the cranial release for that. I put on a glove and did the palate lift, releasing the joint under the subclavius muscle.
As the palate released, Tech Mom got a funny look. The pain in her shoulder had reduced. When I took my hand away, she explained that she had been at the dentist the morning that this started.
I smiled. After 27 years, I was still finding patterns. After 27 years, I was still amazed at the work. She got up, and the shoulder was better but still had pain.
Remnants Pain
So, I tested to find the source of the remaining pain. It tested as the middle section of serratus anterior. Bellies 3-5 typically come off of the vertebral border and attach to the same ribs as pectoralis minor.
I started working through the cranial structures. I found problems with the zygo-maxillary suture. As I started working there, She explained that it was where they had inserted the needle. Afterward, they abrasively rubbed the area.
More relief
So I worked through the suture in detail. It offered her more relief. We were both a bit amazed that I had picked the exact spot where the dentist was working. And it provided more relief.
As a matter of protocol, I check the cranial pattern before I work directly in the muscle, and, as usual, it really paid off.
Follow-up
At a point, we both thought we should stop and revisit this later. In follow-up sessions, I was able to get even greater relief with detailed joint and muscle work.
But this pattern was unusual. Additionally, there were lots of muscles involved that released quickly. When I see unusual pain patterns like this, I refer them to a medical professional.
As I said, I'm still amazed at this work. More than that, I'm amazed at how bodies work. It's a great job. And people are great to work with. I'm fortunate.
Support Integrative Works to




stay independent




and produce great content

.
You can subscribe to our community on Patreon. You will get links to free content and access to exclusive content not seen on this site. In addition, we will be posting anatomy illustrations, treatment notes, and sections from our manuals not found on this site. Thank you so much for being so supportive.
---
Available Framed, Unframed, or on Canvas
On Sale! 25% off through Cyber Monday
Tony Preston has a practice in Atlanta, Georgia, where he sees clients. He has written materials and instructed classes since the mid-90s. This includes anatomy, trigger points, cranial, and neuromuscular.
Question? Comment? Typo?
integrativeworks@gmail.com
Follow us on Instagram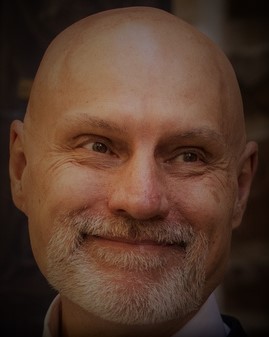 *This site is undergoing significant changes. We are reformatting and expanding the posts to make them easier to read. The result will also be more accessible and include more patterns with better self-care. Meanwhile, there may be formatting, content presentation, and readability inconsistencies. Until we get older posts updated, please excuse our mess.