In the 90s, I wrote about trigger points, studied craniosacral, and worked with an OT specializing in Sensory Integration. She was one of the best. More than that, she ran seminars that brought the icons of Sensory Integration treatment into town.
A Unique Position
I was in a unique position. Primarily, I treated adults in pain and children with special needs. I had just finished writing The Workbook of Classical Neuromuscular Therapy for the ASHA School of Massage. Then, I started teaching for the National Institute of Craniosacral Studies.
At the same time, I was involved with seminars in continuing education for sensory integration practitioners. Moreso, I was creating material for teaching parents about sensory integration. The presenters on the lecture circuit were fascinated with craniosacral therapies. So, they talked to me about cases. Conversely, I was interested in their innovations and research.
Concepts began to cross over. Bodywork, occupational therapy, vision therapy, sound therapy, and other approaches merged into a more holistic model.
Trigger Points & Sensory Integration
So, I started researching which trigger points created problems in sensory organs, like SCM and the pterygoids. The leaders in the field talked about fight-or-flight. So, I researched and found that the trapezius and splenii muscles irritate the sympathetic ganglion, perpetuating fight-or-flight responses. Additionally, they talked about sensitivities to tags in clothes and seams in socks. I found trigger point research on that too. Further, I found the trigger point research for vestibular and proprioceptive issues. The neuromuscular assessment connected me to the problem.
Trigger Points & Muscle Tone
The occupational therapists talked a lot about muscle tone. Notably, many of these kids had low muscle tone and/or tight muscles. For therapists, It was mysterious, and no one had a good handle on how to address it. However, trigger points restrict contraction and stretch, making the muscle tire quickly. Naturally, these children were irritable and easily overwhelmed. Trigger points release chemical irritants over broad areas creating tension that makes them poorly regulated.
Integrative Bodywork Makes It Work
Integrative Bodywork facilitated a more effective structural approach. These weren't the popular craniosacral techniques. Instead, they were craniostructural. Integrative craniostructural techniques released large patterns of trigger points throughout the system. In other words, I could release trigger points from the governors. Consequently, I could avoid painful, time-consuming bodywork.
Great for Kids
This was great for treating children with sensory disorders. I needed to release trigger points without the intensity of the traditional neuromuscular massage. Instead, the work needed to be gentle and relaxing. Further, I needed to release larger, underlying patterns.
Sense Organs
Additionally, I need to address sensory functions of sight, sound, balance, oral sensitivity, and more. Cranial work was great for that. Typically, I passed the child onto the OT after structural work in my room. We could see what kind of bodywork made real changes in the child's functional abilities.
Calmer Progression
Additionally, I could mix structural and functional techniques to better serve kids. First, structural techniques made their bodies better at self-correcting. That creates notable progress from week to week. Then, functional techniques offered symptomatic relief. Those techniques quell that uncomfortable period of "settling." It's a better-balanced approach.
Unexpectedly Great for Stressed Adults
Integrative Bodywork for sensory integration continues to be a big part of my practice. I'm amazed at how many aging adults seek it for regulation. Especially now, I'm fascinated by how many corporate executives seek work to stay calm and well-regulated at work. Often, I'll see their spouse, who is also grateful that they are getting Integrative Craniosacral.
Support Integrative Works to




stay independent




and produce great content

.
You can subscribe to our community on Patreon. You will get links to free content and access to exclusive content not seen on this site. In addition, we will be posting anatomy illustrations, treatment notes, and sections from our manuals not found on this site. Thank you so much for being so supportive.
---
Available Framed, Unframed, or on Canvas
On Sale! 25% off through Cyber Monday
Tony Preston has a practice in Atlanta, Georgia, where he sees clients. He has written materials and instructed classes since the mid-90s. This includes anatomy, trigger points, cranial, and neuromuscular.
Question? Comment? Typo?
integrativeworks@gmail.com
Follow us on Instagram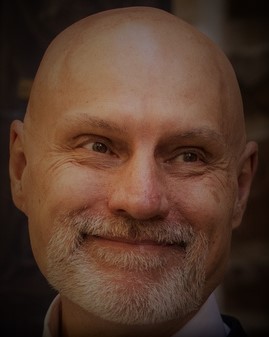 *This site is undergoing significant changes. We are reformatting and expanding the posts to make them easier to read. The result will also be more accessible and include more patterns with better self-care. Meanwhile, there may be formatting, content presentation, and readability inconsistencies. Until we get older posts updated, please excuse our mess.
---
---