Therapist Notes include
Anatomy review,
Syndromes and Conditions,
Assessment notes,
Treatment Preparation,
NMT protocols and more…
Effective relief starts with an understanding of the anatomy.
About the coloring of the illustrations…
Multifidi and rotatores are interspinous muscles that manage tension and balance between vertebrae.
Release of the lumbosacral joint relieves this trigger point.
Specifically, the sacrum is posterior on the side of pain. Gentle sustained anterior pressure with slight inferior traction will cause the sacrum to shift and the swelling and tenderness to release immediately. I've demonstrated this many times in classes to the surprise of students who struggle with this release.
Pelvic balancing to prevent this from shifting back is helpful.
This protocol releases the iliolumbar ligament and the surrounding tissues that support the problematic lumbosacral joint.
---
This site is undergoing changes. Starting in early 2020, we began changing the format of the posts to include more extensive self-care, illustrations, therapist notes, anatomy, and protocols. We'd love your feedback. We are adding posts and converting the old posts as quickly as time permits.
---
Please note that some of the product links in the posts are affiliate links. At no additional cost to you, I may earn a commission when you purchase through that link. I've personally used most of these products and believe are genuinely helpful. Some products aren't appropriate for me so I recommend it based on my experience with clients or the reviews online. The commissions I make are small and not worth promoting lesser products that would not produce suitable value. And please note, I do not advocate buying something that you can't afford or that you're not yet ready to implement.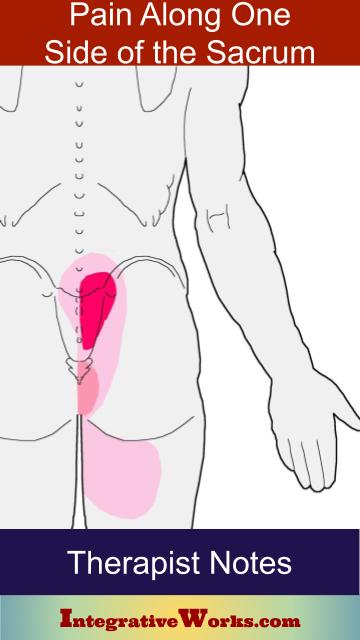 Shortlink for this post: https://integrativeworks.com/?p=12828