This post is temporarily available to the public.
Support us & see more at IntegrativeWorks Patreon.
This video contains the course "Framework of Therapy." The course outlines a reliable framework of activity for therapists that results in more successful sessions.
These videos last about 1 hour. There are some other web pages that supplement this course. They are useful but not required. You may devote more time to completing the course if you decide to review those pages as well.
After you watch the video, please submit an evaluation. When enough evaluations are received, the course can be submitted to the NCBTMB as potential Approved Provider content.
Objectives
Define components of a session
Define more useful goals
Improve the process of subjective assessment
Improve the process of objective

assessment

Plan a session that is more likely to meet the needs of the patient and practitioner
Understand the value of ready-made, customizable session plans
Understand the value of reassessment in a successful session
Better manage expectations of the patient
Better define the components and purpose of closure
Course Videos
Integrative Bodywork Model
Overview with Introduction and Examples
Goals
Assessment
Treatment Planning
Treatment, Reassessment & Closure
Evaluation
If you are on a mobile device, the following PDF may not automatically render. Just click on the link to see the PDF.
integrative-sequence-worksheet

Support Integrative Works to




stay independent




and produce great content

.
You can subscribe to our community on Patreon. You will get links to free content and access to exclusive content not seen on this site. In addition, we will be posting anatomy illustrations, treatment notes, and sections from our manuals not found on this site. Thank you so much for being so supportive.
---
Featured Post
The Integrative Model
This video is a brief overview of the Integrative Bodywork Model. It explores the difference between integrative and integrated approaches. Additionally, it walks through an example.
Please drop us a note at
integrativeworks@gmail.com.
Tony Preston has a practice in Atlanta, Georgia, where he sees clients. He has written materials and instructed classes since the mid-90s. This includes anatomy, trigger points, cranial, and neuromuscular.
Question? Comment? Typo?
integrativeworks@gmail.com
Follow us on Instagram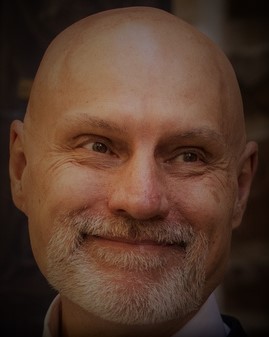 *This site is undergoing significant changes. We are reformatting and expanding the posts to make them easier to read. The result will also be more accessible and include more patterns with better self-care. Meanwhile, there may be formatting, content presentation, and readability inconsistencies. Until we get older posts updated, please excuse our mess.