My patient is a Texan grandmother in her late 60s. She started working with me years ago. She has some real problems with degenerative discs in her neck. So we've been through a lot. I've worked on her, literally, from head to toe. Recently, she became a breast cancer survivor.
First, Enjoy the Journey
Last winter, she came to me with troubling news. They had found a spot of cancer in her breast. She wanted to take a trip overseas before her surgery. We worked on her neck, shoulder, and hip so that she could enjoy her travel. I've taken the same trip on the Danube, and we chatted about it.
Post Procedure Care
The process moved along, and she had a double mastectomy with reconstruction last July.
She called me weeks after the surgery. Her shoulder was bothering her, and she needed some help. I referred her to therapists specializing in post-reconstruction massage for breast cancer survivors. I told her that she should see one of those for lymphatic work. That approach can be magical in restoring movement and pain relief. So she started working with a group that specialized in those bodywork therapies.
She's Back
She appeared on my schedule at the beginning of October. But, unfortunately, her shoulder was in bad shape. The physical and massage therapists seemed to be helping with lymphedema, but she couldn't get her shoulder working.
So, I did what I always do. I asked many questions to understand the playing field and create a successful plan.
She had had a TRAM-flap procedure. I'm not a reconstruction specialist, but I'm familiar with these. Carl Hartramph developed the technique. I worked with Hartramph's daughter back in the late 80s. My mother had this procedure in the mid-90s when she was going through cancer treatment. Also, in the late 90s, I did myofascial work with women with pain and discomfort after reconstruction.
We discussed the specifics of Annie's procedure and did a little research.
Assessment
Then, I did my usual trigger point assessment. When and how does it bother you? All the time. OK. When is it the worst? What happens when you do this? How far can you move that before you have pain? Where is that pain? OK, we've got a plan.
She couldn't lift her elbow to shoulder level. She had a sharp pain in her upper neck when she lifted her shoulder. That's usually trapezius. I ran some more tests to assess the suspected trigger points. I ferreted several other problems in her rotator cuff and, of course, her pecs. I was OK with working on her fully clothed, but she brought a tank top.
Working the Plan
Then, I worked my plan. It started with some cranial work. She tried moving her arm. Cranial had helped. Then I worked on some problems with her neck. That helped too. And then her rib cage around her spine. Then, we worked on shoulder joints. The ongoing assessment led me from one place to another until we eventually treated those rotator cuff muscles. After each release, I would have her move her arm to see if we were getting results. The work is often subtle with lingering releases, so we usually chat about our kids, travel, bourbon, and the news.
By the end of the session, she and I were delighted with her progress. She could lift her elbow above her shoulder and reach back toward a throwing position. It was not perfect. There were still significant problems, but she could do much more with her arm. We both had big smiles.
She came back to see me a couple of weeks later. Her physical and massage therapists were surprised at her shoulder's progress.
"I Don't Know What He Does…"
They asked her what I had done. The usual responses are: I don't know. He pushes on things. He works on my head a lot. It isn't really "massage." Sometimes it's a bit tender. I'm better when he's finished. You should probably look at his website.
Back and Better, but…
She still had most of her range of motion when she left, but her complaints had changed a bit. I was happy about that. She complained about a spot in the back of her shoulder that hurts when she reaches up or forward. Trigger point assessment told me where to start.
Again, I tested and pushed on things while we talked about our kids for about an hour and a half. She got up and had more range of motion and, again, a big smile.
More than Surviving
Her shoulder improved nicely. She has grandkids to hold. She has suitcases to carry. She has bourbon to drink. She has flowers that need to be planted. She is doing more than surviving. She is getting back her quality of life.
Epilogue
By the way, that was over eight years ago. I saw her this year. She survived COVID and is still playing with her grandkids.
Support Integrative Works to




stay independent




and produce great content

.
You can subscribe to our community on Patreon. You will get links to free content and access to exclusive content not seen on this site. In addition, we will be posting anatomy illustrations, treatment notes, and sections from our manuals not found on this site. Thank you so much for being so supportive.
---
Available Framed, Unframed, or on Canvas
Tony Preston has a practice in Atlanta, Georgia, where he sees clients. He has written materials and instructed classes since the mid-90s. This includes anatomy, trigger points, cranial, and neuromuscular.
Question? Comment? Typo?
integrativeworks@gmail.com
Follow us on Instagram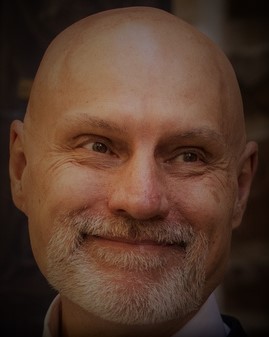 *This site is undergoing significant changes. We are reformatting and expanding the posts to make them easier to read. The result will also be more accessible and include more patterns with better self-care. Meanwhile, there may be formatting, content presentation, and readability inconsistencies. Until we get older posts updated, please excuse our mess.