Table of Contents
Overview
Frontal-Maxilla Twist and Distraction specifically targets restrictions related to Common Structural Asymmetries.
Soft Tissue Focus
Soft tissue components of the frontal/maxilla articulations
Right anterior scalene muscle
Left posterior scalene muscle
Cautions and Contraindications
recent, severe injury that has not been medically evaluated
sinus surgeries that may have left the area too fragile for work
Assessment
Interview
Scalene indicators include swollen hands in the morning, pain in the thumb and index finger, thoracic outlet syndrome, and assessment indicators found in this other post.
Palpation
Tight, sensitive scalene muscles
Restricted mobility in the torsion and distraction of the frontal-maxillae structures
Challenge
challenge the left frontal above the orbit posteriorly while challenging the right alveolar process at the canine posteriorly
challenge the right alveolar process of the maxilla inferiorly
Preparation
Technique
Position
Seated or standing at the side of the table.
.
Frontal-Maxilla Twist
Simultaneously,
use the upper hand to press posteriorly on the left frontal bone above the orbit
use the lower hand to press posteriorly on the right alveolar process above the canine tooth.
Wait for the structural release.
Test to ensure an adequate release.
Position
using a gloved hand, use the fronto-alveolar grip
Frontal-Maxilla Distraction
Stabilize the frontal bone and sphenoid with the upper hand.
Distract the right maxilla with the lower hand.
Test to ensure an adequate release.
Note: care should be taken to attend to and avoid any fragile reconstructive or infectious areas of the face.
Self-Care Follow-up
Functional organization with more detailed testing of facial structures, including:
Fronto-sphenoidal release with a focus on the orbital shelf.
Palate Lift
PPM
Ethmoid vomer
Pterygoid/Palatine
Lacrimal
---
Support Integrative Works to




stay independent




and produce great content

.
You can subscribe to our community on Patreon. You will get links to free content and access to exclusive content not seen on this site. In addition, we will be posting anatomy illustrations, treatment notes, and sections from our manuals not found on this site. Thank you so much for being so supportive.
---
Featured Post
The Integrative Model
This video is a brief overview of the Integrative Bodywork Model. It explores the difference between integrative and integrated approaches. Additionally, it walks through an example.
Please drop us a note at
integrativeworks@gmail.com.
Tony Preston has a practice in Atlanta, Georgia, where he sees clients. He has written materials and instructed classes since the mid-90s. This includes anatomy, trigger points, cranial, and neuromuscular.
Question? Comment? Typo?
integrativeworks@gmail.com
Follow us on Instagram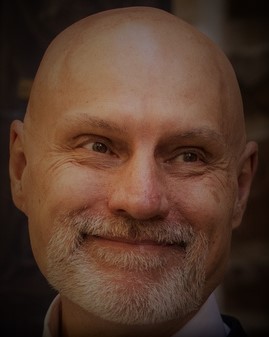 *This site is undergoing significant changes. We are reformatting and expanding the posts to make them easier to read. The result will also be more accessible and include more patterns with better self-care. Meanwhile, there may be formatting, content presentation, and readability inconsistencies. Until we get older posts updated, please excuse our mess.