Ms. Fancy Goes to Alaska
We were taking a trip to Alaska. My new bride has booked a cruise with many excursions to the great outdoors. That means we have to find clothes that will be both sensible and cute as we hike, boat, whale watch, ice climb, and all that sort of Alaska stuff. It seems important that we find some shoes that don't leave her feet in pain. So we have to get shoes. Smart shoes. Cute shoes.
She's not really known for being a woman in comfortable shoes. In fact, she broke her toe three hours before our wedding and didn't let on until we were headed to the reception. Look at those strappy heels. Didn't even wince. She's amazing.
Focus, Man, FOCUS
So there I am in REI. I was trying on a North Face vest, and she walked around the corner in some grey trail runners. Hmmm. I'm thinking… "well, this is new ground for her, and these aren't the sort of things that she would wear much if they're that ugly." I need to be sensitive without looking too sensitive. Or alarmed. Or disinterested. Focus, man.
"I like them, but they seem a little too 'Merrell' for you."
"Yea, I know what you mean. Will you come over to the shoes?"
This could be tedious and boring but much less tedious than traveling with a woman with ugly shoes that leaves a foot with pain and blisters. Worse than that, this problem leads to an unstable ankle that is easily sprained ankle when it gets worse. You can read about that in this post.
She finds another pair that looks better. She could wear these with jeans, and they'd be okay for her "soft autumn" color scheme, and… jeez, I know way too much about this.
The Negotiation
"What do you think of these?"
"I think those look better. They're cute on you."
"I think so too!"
"They go better with jeans and the colors you wear."
"I think so too! But the right one fits, and the left one doesn't"
"Really? Where?" (My inner bodyworker comes out.)
"The left shoe pains the arch on the left foot."
"Up top here?"
"NO. On the bottom. Right here." (points to the inside of the foot)
"Oh, that's a displaced fibular head that creates a trigger point at the base of the first metatarsal."
"What?"
"Um, I can fix that."
"I think it's the shoe."
"Listen, let me work on your foot for just a second and see if it fits better."
"No, it's the shoe."
"It'd be bad if we wasted money on big shoes that create a blister when traveling."
"You can't work on my foot here."
"Just for a second." (smile)
"Fine." (eye roll)
I Got This
When she pointed, I knew the pattern. It is an accessory of the cranial pattern known as lateral strain. That pattern creates an anterior shear in the pelvis, which displaces the fibular head and activates the trigger point. I know this technique well and use it often. I need about 2 minutes to release it.
This is a picture of the technique from my manual. I teach it in my classes. This trigger point in the bottom of the foot is very sensitive and difficult to release without this technique. However, it is effortless and virtually painless to do with this technique. Again, it is about understanding how joints activate and deactivate trigger points.
Meanwhile, Back at REI
I fiddled with her foot for a second. We laughed about how silly we looked, with me holding her leg. Finally, she puts the shoe back on. She got up and walked. Her gait showed that it was better. The foot pain in the left shoe was gone.
Meanwhile, I watched her blankly.
"How's that shoe fitting?" (furrowed brow)
"It's fine. You fixed it!" (big smile)
"Well, what do you know…" (smiles with an eye roll)
Making it Feel Better
I do a lot of work on people's feet to eliminate acute issues, especially when bad shoes create them. Ahem, sorry. Okay. The shoes aren't bad, but their behavior is bad. Let's say that I've gotten a lot of women out of pain and back in their expensive shoes by working on their feet. They want those feet to adapt to those cute shoes again. Often, "bad shoes" are actually stiff joints in feet that need a little attention.
Making the Body Self-Correcting.
I really like to fix things by working the craniosacral system. It makes global changes in the system, so it is better at self-correcting. I talk about that in this post. There's a short video that explains it.
But local work is often the best approach when the problem is acute, or the client needs to see that they can get relief. Earlier this year, I had a runner who came in with pain in his knee and hamstring. I spent almost 90 minutes just working on his foot. When I saw him at his restaurant, he ran his marathon and told me he needed to see me work the other foot. Ok.
---
Support Integrative Works to




stay independent




and produce great content

.
You can subscribe to our community on Patreon. You will get links to free content and access to exclusive content not seen on this site. In addition, we will be posting anatomy illustrations, treatment notes, and sections from our manuals not found on this site. Thank you so much for being so supportive.
---
Featured Post
The Integrative Model
This video is a brief overview of the Integrative Bodywork Model. It explores the difference between integrative and integrated approaches. Additionally, it walks through an example.
Please drop us a note at
integrativeworks@gmail.com.
Tony Preston has a practice in Atlanta, Georgia, where he sees clients. He has written materials and instructed classes since the mid-90s. This includes anatomy, trigger points, cranial, and neuromuscular.
Question? Comment? Typo?
integrativeworks@gmail.com
Follow us on Instagram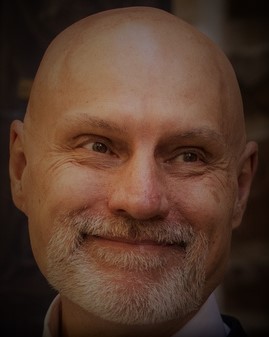 *This site is undergoing significant changes. We are reformatting and expanding the posts to make them easier to read. The result will also be more accessible and include more patterns with better self-care. Meanwhile, there may be formatting, content presentation, and readability inconsistencies. Until we get older posts updated, please excuse our mess.