Professor Slate came to me with shoulder pain in his golf swing. Right at the end of the swing, he would get pain in the shoulder. Previously he'd had problems with a frozen shoulder. But we'd taken care of that.
A Good Working Relationship
Professor Slate was a slim man in his early 50s. I had treated his son and his wife. His son went to the same high school as my kids. We had been to each other's houses and had a few friends in common. His family is humble, likable, and really lives their beliefs. I admire that. He had become an old friend.
Professor Slate liked alternative medicine and was committed to good nutrition. He often told me about his latest fascination, although he didn't convince me to buy a Volvo or become vegan. Nonetheless, he and his wife convinced me to wear Tilley hats. And now I have ten.
Different Golfing Style
Professor Slate was also a Natural Golf enthusiast. This incorporates a different style of play and a different swing. For example, the wrist rolls at the end of the swing. But, with a stiff lower back and a habit of sleeping on that shoulder, it is hard to get that extra bit of extension at the end of the stroke.
Getting Down to Work
Professor Slate had a chiropractor he usually saw. He really liked her trigger point work. He came to me occasionally, when I seemed more suited to the problem. This was one of those times. The chiropractor couldn't get the shoulder fixed.
I always make some extra to really understand the problem. After talking to him and having him test the shoulder with several motions, I was convinced that his problem was infraspinatus. There is a solid Integrative Neuromuscular approach to solving this, and I know it well. Professor Slate is a frugal man, so we tried to see if we could solve it with a single session of work around the neck and shoulder. I gave him some self-care tips for follow-up, as well.
Still a Problem
He came back the next week. After a few days of relief, the pain returned when he golfed. Again, at the end of his swing. We chatted about the problem and discovered he had been dutiful with his self-care. He worked on his Forward-Head Posture. He had done his shoulder stretches. OK. So, we worked on refining the stretching. And, I went through a more detailed treatment of his shoulder and neck. The muscle was released more completely, and his shoulder had notable changes in movement and a reduction in pain.
Alas, he came back the next week. It was better, but still created a twinge of pain at the end of the swing. I have to say I was surprised that the problem was this stubborn. But I had more tools in my kit for things just like this.
Integrative Craniosacral Works
This time, I changed my approach. I had him stand and go through the motion. He had pain. I hadn't treated this rotator cuff problem with craniostructural work but decided to track it down. Here is how that worked:
I put him back on the table and tested the infraspinatus with Therapy Localization, a technique from Applied Kinesiology. Then, I tested his cranium until I found the associated spot. My testing said that it was along the coronal suture. I treated the suture with craniostructural releases. When I retested the infraspinatus, it didn't localize (it tested as fixed). I had him get up and walk for a minute and then try the golf swing. It still hurt. It is important to remember that walking after treatment shifts the joints, and some pain will return. So, I went through this process several times during that session until he could finally get up, walk, and do his golf swing with no pain.
Another Clue
Professor Slate admitted that, at some point, he had hit his head, right where I was working. It happened several weeks before this shoulder problem occurred. He was unloading the car, and the hatchback came down on his head. It hadn't seemed relevant to him before now.
Watershed Moment
This was an eye-opener for me.
I had already released the local joints for rotator cuff muscles. I talk about that discovery in The Godfather of Organized Pain. This time, I released the trigger points from the cranium instead of locally. Interestingly, I found a pattern that was not taught in Hancock's CranioSomatic courses. A few years after treating Professor Slate, I spoke with Dallas and Flo, and they confirmed that they had also found the same release. We talked about some others that we both found. I hadn't spoken to them in over ten years.
Lasting Results
The release has lasted for over 20 years. I was chatting with Professor Slate about this post when I worked on his elbow last week. He's in his 70s now and still very active. He's still a great man. He still thinks I should try Natural Golf.
Support Integrative Works to




stay independent




and produce great content

.
You can subscribe to our community on Patreon. You will get links to free content and access to exclusive content not seen on this site. In addition, we will be posting anatomy illustrations, treatment notes, and sections from our manuals not found on this site. Thank you so much for being so supportive.
---
Featured Post
The Integrative Model
This video is a brief overview of the Integrative Bodywork Model. It explores the difference between integrative and integrated approaches. Additionally, it walks through an example.
Please drop us a note at
integrativeworks@gmail.com.
Tony Preston has a practice in Atlanta, Georgia, where he sees clients. He has written materials and instructed classes since the mid-90s. This includes anatomy, trigger points, cranial, and neuromuscular.
Question? Comment? Typo?
integrativeworks@gmail.com
Follow us on Instagram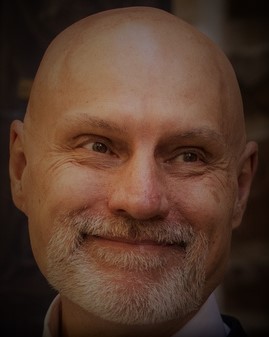 *This site is undergoing significant changes. We are reformatting and expanding the posts to make them easier to read. The result will also be more accessible and include more patterns with better self-care. Meanwhile, there may be formatting, content presentation, and readability inconsistencies. Until we get older posts updated, please excuse our mess.